Come with me, to Meatopia.
White Label has been chosen by new food festival Meatopia to deliver an integrated communications strategy that includes both traditional consumer PR and social media. We'll also be responsible for securing brand partners as they build awareness of the festival which hopes to capitalise on the trends for high-end street food and experience dining.

Meatopia, the biggest festival of Meat and BBQ in New York, San Francisco and Texas, is this year coming to London for the first time, hosted by a glittering line-up of London's food cognoscenti including Hawksmoor's Richard Turner.  This 'Carnivore's Carnival' has been running for 10 years in NYC and will be coming to Tobacco Dock for one day only on September 7th 2013. Described as a 'meat lover's paradise' (New York Magazine), Meatopia is a celebration of BBQing, smoking and grilling.  It's a 'rare breed' food event led by chefs that is set to become a serious fixture on the London calendar, with chefs such as St John's Fergus Henderson, Gizzi Erskine and Pitt Cue's Tom Adams creating bespoke recipes for the event's visitors.

White Label has brought on board specialist food publicist Hannah Norris from Nourish PR who will work with them to gain widespread press coverage for the event to drive buzz and ultimately, ticket sales.

In the lead-up to the event, White Label will reach out to aspirational food-loving consumers through a targeted social media campaign including the use of Instagram, Facebook and Twiiter. Bespoke video content will also be created to encourage social sharing and build a distinct identity for the UK's take on the US festival.

Greg Saunders, Creative Director at White Label, added; "We're hugely excited about Meatopia and think that it's just what the UK has been waiting for. As a bunch of self confessed foodies ourselves, we can't wait to see all of these chefs under one roof at such an amazing venue. As the target London audience are digitally switched-on and time poor, social media will play a key part in spreading the word about this truly unique experience".
Easyart handpicks White Label for brand comms brief
Following an extensive pitching period against four PR and integrated marketing agencies, White Label has been retained to deliver a fully integrated brand campaign, encompassing everything from brand architecture to cross-channel activation through live, PR, social, digital content and partnerships.

From early beginnings, 25 years ago in a Brighton basement, Easyart has grown to be a leading international producer and retailer of quality art prints and framed pictures, attracting the support of prestigious institutions, including the National Gallery, London, The Guardian, and The Andy Warhol Foundation. The first major piece of work will focus on defining the brand's story in a way which connects with a culturally-savvy audience who are interested in art as part of their wider lifestyle, taking influences from music, film and interior design.

Marc Lickfett, Managing Director at Easyart said; "The team at White Label were fearless in challenging us to look beyond our original brief and address the real work that needed doing. We are confident that with White Label behind us, Easyart will fundamentally transform the way in which people purchase art online."
KG
'You make a living by what you get. You make a life by what you give'
We are a caring bunch at White Label, so much so that in 2012 we launched our first employee volunteering programme.

We realised that some of the team were very keen to help out in their communities, so to support them in their actions we set up a 'time bank' which allowed employees to take an active and sustainable part in the life of their local community, drawing on the time bank to put the hours into the projects they cared about.

In December, we were asked to help out at Age UK's Christmas party in Hackney. Two of us went along to help set the venue with decorations and get the food ready for the afternoon. Jobs mainly consisted of making sure everyone had enough to eat and more importantly cups of tea! We hope we made a small difference and came away happy at
having ensured the party run smoothly. As Winston Churchill once said 'You make a living by what you get. You make a life by what you give'.

Here's to more volunteering opportunities in 2013!

GR
I Just Wanna Make Love To You…
…And at precisely 11:30am this coming Monday, so he will.

As part of the celebrations to mark Diet Coke's 30th anniversary, the brand has unveiled a teaser ad on its Facebook page, giving fans a tantalising glimpse of the 'Diet Coke hunk', revived from the iconic TV campaign and ready to set hearts racing once more.

But, 30 years on, do such overt marketing initiatives still hold the same appeal?

Diet Coke, which was launched in the UK in 1983, confirmed last year its plans to target female consumers through activity based on the 'empowerment of women'. Indeed, Zoe Howorth, market activation director for Coca-Cola Great Britain, was reported in Marketing magazine as attesting: 'Women are always at the heart of our Diet Coke plans and we are currently looking at how we continue to celebrate the role of women and our Diet Coke-drinkers in 2013.'

The question remains though, does being portrayed as ogling attractive, semi-naked men sipping cold beverages as they wander through building sites really constitute the 'empowerment' of women?

Well, if we look at the reactions the advert originally provoked in the early 1990s, the answer may well be, yes.

Whilst in 1994 many women claimed that it's purely a male fantasy to believe women leer at men, and many men criticised the blatant exploitation inherent in the ad, the fact remains that Diet Coke did turn sexism on its head. Indeed, at the very moment the female office workers sprinted to their windows to witness the hunk's striptease taking place at the construction site opposite, the previously rigid gender roles of advertising were irrevocably reversed. Arguably, therefore, the advert worked precisely for the reason many objected to it. On a superficial level, at least.

But what of today's female population? Can this ad spot still be said to 'celebrate' the role of women? Or would we see that under the guise of empowerment, women's position in these adverts remains subjugated, ogling as they are in secret, exchanging none of the boisterous comments allowed to construction workers, a glass window replacing the glass ceiling?

Would twenty-first century women argue that, if the Diet Coke ad was truly grounded in reverse sexism, the 'hunk' should be working for a woman-owned company - one in which female employees consistently out-earn their male counterparts to the point that the latter can do little but move sideways having reached a certain level of success, bemoaning the lack of men at the top?

Perhaps.

But even so, I certainly know where I'll be at 11:30am on Monday.

KG
Digital vs Analogue

As we begin 2013, and the boundary between the on and offline worlds becomes ever more blurred, a question many influencers are now asking is, can so-called "analogue" businesses survive the ongoing digital revolution?

Interestingly, it's now looking like the answer may well be a resounding yes, given the number of organisations seemingly intent on remaining relevant. Through implementing inspiring and innovative strategies, these industries are safeguarding their continued survival in an increasingly digital universe.

Amongst them is Polaroid, who fought back at the Computer Electronics Show this year with the announcement that the company will be branching into the retail industry with Polaroid Fotobars. These experiential stores will allow consumers to print their digital pictures in a range of sizes and on to a vast array of surfaces, which include bamboo, wood and metal.

Alongside this is the news that, in spite of the astronomical developments the music industry has seen since the creation of the LP record, vinyl record sales have been on the rise. Indeed, against all the odds, 2012 registered a 16.3% increase in LP record sales, which critics are attributing to their distinctive sound and increased space for cover art.

And finally, against a landscape shaped by the impact of emails and social networks, the Dutch Postal Service has proved itself to be a strong survivor in creating a pioneering site to promote mail delivery. By analysing Dutch people's tweets and allowing users to interact with them, the tweet which received the most comments was rewarded with a hand written transcript of these comments on postcards delivered directly by a Dutch celebrity.

Check out Nicolas Bordas' thoughts here for more information.

KG
LBW: Hellicar & Lewis
White Label had the pleasure of meeting Hellicar & Lewis recently as part of our Little White Book - Drop In sessions. Their work uses art, technology and design to create groundbreaking experiences that take people into the moment to impart lasting memories. Combining open-source coding, artistic sensibility, design know-how and a penchant for surprise, creative duo Hellicar & Lewis have spent the last four years producing interactive visual experiences in a wide array of settings, from a multi-projection fashion show in a Savile Row shop to a Twitter-responsive sculpture in Tate Modern's Turbine Hall. Find out more at: www.hellicarandlewis.com

Where do you find inspiration?
We find inspiration everywhere. Smells, random thoughts in the rain. The placing of one random thing with another. Juxtaposition and context. Street life. Books, music. The act of turning a thought into an action. It's the mix of all of these things and more that provide the connections where inspiration happens. Ideas are easy. Doing is hard.

What moment are you most proud of?
The kickflip caught in the qualifiers at the European Open in Nantes France 2002.

What is your favourite song?
Today it's Arthur Russel - Close My Eyes.

Do you have a life motto?
"Liberation at work is liberation from work."

Who inspires you?
Our friends and family.

Anything else you want to get off your chest?
When will we as a world realise that we will only get out what we put in? If we abuse and destroy our environment we inevitably destroy ourselves. We are our world. We make it what it is and also what it isn't.
SM
Will social media replace email?
This is a question I've noticed has been asked a lot lately. Especially now that Facebook has its own email messaging system.

To discuss this, I think it's important to divide communication into two categories: personal communication and business communication.

For personal communication, thinking of myself, I barely use email these days for anything other than notifications from social media sites, websites I follow or order receipts from Amazon or eBay… much to my mother's dismay. She usually ends up emailing me at work to tell me to check my personal email. I think the younger generation is checking personal email much less frequently and according to Facebook's CEO, Sheryl Sandberg, only 11% of teens (who she claims lead the trends of technology) communicate via email. While I agree texting and communicating via social media is much easier and quicker than email, teens don't exactly need to send documents or formal communications. Which is where email comes in handy.

Business communication remains formal in both email and letter format and I don't see this converting entirely to social media any time soon, just as letter communication in business hasn't entirely converted to email. Internal communication platforms at work, such as Apple iChat and Microsoft Lync, on the other hand, are growing in popularity. Tech company Atos has implemented a zero email policy for its employees and has converted entirely to these alternative communication platforms. The CEO argues that email is no longer appropriate, where only 10% of the average 200 emails an employee receives a day are useful. He says one of the greatest challenges businesses face today is the deluge of information coming via email.

Some also argue it's better to commutate via social media platforms, such as Facebook or LinkedIn, as these are permanent communication addresses, whereas a person's work email will change on average 14 - 21 times during their lifetime. Others say email has and will evolve to integrate with social media.

How do you communicate with friends and family? How do you communicate for business?

KR
Feel your way into their lives
If you have ever witnessed a Mexican wave of fawning sent round an office by an email of a kitten in a hat or god forbid a small dog in a Yoda costume, you will fully appreciate the direct and profound effect garnered from an emotional interaction with a subject.

What can we as a experience-led creative agency take from this insight?

Well, two things:

1) When sending an important email around the office, always attach a picture of a cat, dog in costume and/or human falling over if you want a reply.

and more importantly…

2) When planning a campaign, never underestimate the importance of instilling a relevant and real emotional connection between your subject matter and your target audience.

One company that knows this and plays on it is John Lewis, with their Christmas ads quickly becoming established as a Christmas staple. Admittedly they had a hard task to beat last year's ad (where they even convinced Morrisey to get into the festive spirit), and this year Ann Summers rather blunt parody may have garnered a wider viral reach.
Nevertheless, John Lewis are undoubtedly onto something and on a path to set up a festive tradition to rival the illuminated lorry of sugar that is the Coke ad.

EW


Computer love

If you have a smartphone, laptop or tablet (which is just about everyone but your dog. Or maybe it does?), the likelihood is that you've become a digital multi-tasker. These days, it's becoming impossible to focus your attention on just one thing. TV viewing involves browsing photos on Facebook, reading your news app, watching something else on YouTube or Tweeting about the numpty you're watching who is trying unsuccessfully to make their way through a watery obstacle course. Maybe doing all of the above at once. Aren't we clever little things.

One thing just isn't enough for most of us. Our collective attention spans have decreased to that of an elderly goldfish after a night of heavy boozing. We all love our gadgets and the line between our physical and digital lives has pretty much disappeared. We can go for a run and share how far we managed and in what time straight to our online profiles. We can post a picture of the cat in a scarf we just spotted or 'check-in' to tell our friends where we are (usually just showing off of course).

Our everyday experiences are intertwined with the online version of ourselves thanks to an ever-expanding list of ways to combine the two. So with that in mind, here's a few pieces of activity that have blurred the division between two realms…

1. Red Stag Party Terminal
Obviously we had to start with one of our own. For Red Stag by Jim Beam, we created an immersive pop-up, fusing augmented reality and social media, meaning that consumers could not only dance and be photographed with two virtual girls, but also share their experience on a personalised e-postcard with their friends via Facebook.



More info

2. Marmite Christmas Lights
This Christmas, Marmite invited consumers to submit their 'love it' or 'hate it' expressions for a chance to see their face in lights! The experience ran full circle, starting on Facebook and then inviting users to see themselves up in London's famous Christmas lights, before posting the pictures back to Facebook. Ah, the modern circle of life…



More info

3. Kellog's Special K Tweet Shop
Who needs money to pay for stuff, when you have a Twitter account? Launching the "world's first tweet shop" Special K announced its entry into the crisps market, allowing shoppers to purchase a bag in exchange for a Tweet.



More info

4. Ariel Fashion Shoot
Slightly different one here but it gets an 'outstanding contribution' award for the use of Facebook to make something happen in the real world. Ariel set up a jam-firing robot in Stockholm station which allowed users to aim it at a selection of white 'designer' clothes. Once you'd messed them up, they would be yours to keep. Fully washed and stain-free of course…



More info


5. McKay Flooring Instagram Competition
Finally, this just had to get a mention. Family run business, Mckay flooring, asked their fans to submit pictures of (you guessed it) the best floors they came across for a chance to win £100. The concept was later rolled out across Pinterest for added excitement *PLEASE NOTE HINT OF SARCASM. But we love it. Simple, silly and sheer genius…



More info


MC
Black is the new white
White Label have now fully settled into their new offices at No4 Great Newport St and we've come to love our new home. If you haven't visited us yet, there is a lot of history behind the black tile façade.

It's one of the last surviving original houses on the north side of the street dating from 1612. The façade was altered and re-fronted to the present face of black tiling, covering a mid eighteenth-century façade at some point after the war. From the picture you can see the original building with a stuccoed ground floor, doorway centered between two windows and a set of Regency Doric pilasters, as well as and its incarnation in the 1970s (given away by the green flares bottom left!).

The most important internal feature is the open-well staircase with a massive railing of symmetrically turned balusters supporting a broad handrail - something you may have noticed if you have had to climb to the third floor. In fact, it is this part of the building that is Grade II listed.

Another important historic fact is its link with Joshua Reynolds, who used the first floor with its large windows as a studio, and the ground floor as a gallery space. It's fascinating to see the building maintaining its creative link with the past. The fact that White Label has two members of staff called Reynolds is purely coincidental!
GR
Art attack
Ever woken up in a cold sweat worried you're losing sight of the current trends storming the art landscape? Well fear not, here's a round up.
New Media Gold Rush
Social media has allowed art to become more wide reaching and relevant to a diverse audience. As such, art will become even more popular over the next few years, reaching into different avenues of society. Social media is spawning mass collaborations and crowd sourced art projects, and Spencer Tunick's nudes are a perfect example of this, with subjects mainly recruited online. Likewise, these days thousands of people can support largely unknown artists via social media, launching them to stardom without even having held a traditional 'exhibition'. Street artists have a particular strong hold over this opportunity.
Artists Become Big Brands
Co-branding of art is becoming big business and rising in popularity due to its media worthiness, with the recent tie-ups between Absolut and the Gorillaz artist Jamie Hewlett, and Louis Vuitton and Yayoi Kusama proving the PR legs such campaigns can possess. Likewise, governments are recognising the enormous economic potential of art for their cities and are supporting more large cultural events. Don't even get me started on urban art and the fun councils can have with that. Check out our Pinterest for more on this.
New Fusions
Gallery spaces will develop to become a fusion of music, film and entertainment - a multi-purpose environment. More interaction between art and the viewer will develop within galleries through the use of inventive tech. The rise of the virtual art tour is inevitable with billions of people armed with cameras on mobile devices capturing their own personal art experiences. The ubiquitous popularity of photography and video art is already clear. The Instagram mob will only grow bigger!
Counter Trend
Counter trends are always fascinating. A turn away from new media obsessions, could mark a growing interest in traditional media of paint and pencil and more figurative styles. Watch this space.
And that, in a nutshell, is that.
Sleep easy. 
AD
Band4Hope
As well as being an idea factory and creating affinity for brands, we at White Label know how important it is to give back to the community and to help those that may be less fortunate than ourselves. To encourage our staff to be active and spend time with local charities, we have implemented a scheme where staff may take time off work to volunteer and help others.  
As such, we keep an eye out for opportunities to get involved. One such project that we have recently come across and are big fans of is the Band4Hope initiative. They are a non-for-profit social enterprise that encourages acts of charity and kindness through the wearing and giving of a trackable copper and zinc bracelet. You wear the bracelet as a reminder to do good and then to pass it on to inspire others to do the same. Each bracelet has a unique ID number, which can be entered online to see who's had it before you, where in the world it's travelled to, how many donations it's raised and for which charities. The bracelets are ethically made in Zimbabwe and can be shipped anywhere in the world. The proceeds support the growth of the Band4Hope project with 10% going directly to the charity of your choice.  
Check it out and get your kindness on! http://band4hope.com/ 
KR
Trend spotting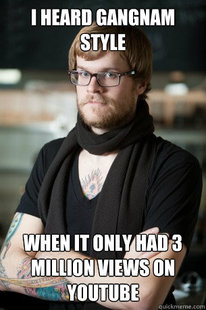 Hello, Greg here. I went to a trends seminar a few weeks and wanted to tell you all about it. The session was run by trendwatching.com and took the form of a 3 part seminar/lecture where their head of global research Henry Mason took us through a two part, fast paced array of global stories and happenings all roughly corralled into trend groups with made up names such as 'statusphere' and 'newism'.

In any case, I tend to feedback on post seminar analysis much better when interviewed, so leapt at the opportunity of being interviewed by Hoxton's hottest online trendzine bi-weekly 'East Trenders'. Enjoy!…

Disclaimer: East Trenders may or not actually be a figment of my gargantuan imagination.